Walmart Home
Visual/UI Design Lead
This collaboration with Walmart showcases their new home decor line. Focused on attracting new, trend-loving customers, I designed and animated a shop-by-style experience across iOS and Android. The web app allows inspiration-seekers to smoothly flow from Pinterest to Walmart.com.


Process
This experience lends users a contextualized overview of home goods available from Walmart. Each room contains "spark" hotspots that invoke a modal showcasing featured products. The modals also contain "shop now" buttons to drive conversion, and link users directly to Walmart.com.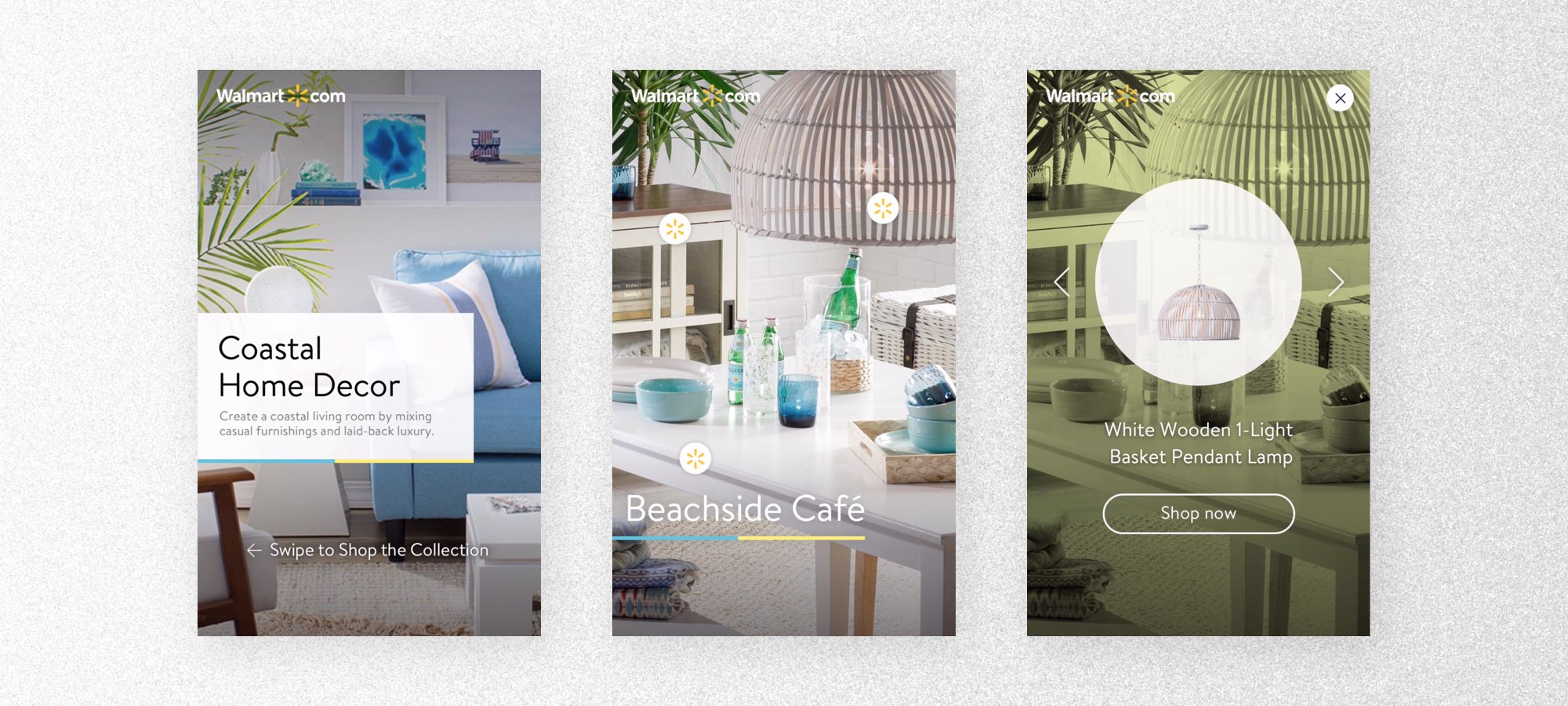 Results
Ultimately three home decor styles ran on Pinterest: Boho, Coastal and Farmhouse. The three apps had a combined 97,204 sessions, garnering 207,046 unique screen views at an average duration of 15 seconds.